Are you willing the take the most from your travel to Italy?
Are you looking for excellent value for money solution and the best suppliers?
Below we decided to publish a list of the companies we use to travel in Italy and abroad and that never disappointed us.
The list will be under constant review and update.
In our opinion, the companies here below are the best out there and offer the best deals.
Use them to book your trip to Italy!
Disclosure: Please note that we may use display advertising, and affiliate links to operate this site, and at no additional cost to you, we may earn a commission if you make a purchase. We recommend only products and services we know and the income allows us to keep the site updated and free of charge. Please review our Terms and Conditions and Privacy Policy for more information.
In Italy for connections between major cities (such as Rome, Milan, Florence, Venice, Naples) high-speed trains are the best, fastest and cheapest solution and Trainline offers you the best deals.
This is a great website to search for a lot of different airlines. We usually start with this website for price comparison and for looking at budget carriers. You can also set a wide period (i.e. one month) in order to find the cheapest days to travel.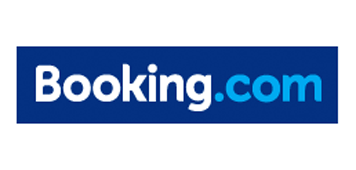 Booking.com is our favourite search engine for accommodation. It probably has the widest selection of budget accommodation in the world. They now include also apartments, villas and even boats. They offer a wide range of search filters and their rating system is very useful to have real feedback from other travellers. Also, they have outstanding customer service and if you found a cheaper solution somewhere else they refund you.
This is the most famous site that connects directly with homeowners who rent out their homes/apartments. You can choose to rent a full apartment or just a room with a bathroom. We suggest you use the map search so that you can have a better idea of the location of the house. They sometimes are in a non-touristy part of the city so make sure that there are good transport connections with the centre and the main tourist attraction. (If you're new to Airbnb, click here to get $37 off your first stay!)
This is a very useful tool to compare all the top travel websites in one simple search with the best price guarantee. They show you each accommodation displaying its price from different websites such as Booking.com, Expedia, Priceline, Agoda, Hotels.co, Otel.com so that you can really find the beast deals for the Hotel you are looking for.
Exclusive tours to experience the most famous Italian wonders in an uncommon way. An expert local guide will accompany you from Rome to Venice, Pompeii to Florence, Milan to the Amalfi Coast to discover the real Italian people, culture and tradition. You can choose a small group early entrances, for example, to enjoy the wonders of the Sistine Chapel before the general public entrance. Or an exclusive alone tour in Venice St. Mark's Basilica after hours. We strongly recommend you to try one of their tours, whenever you are in Italy.
This is a perfect starting point to book tickets to museums, attractions and fun experiences. Here you can simply buy your tickets or look for conventional and unconventional guided tours, food taste experiences, day trips, shopping tours. They offer 24/7 hours support to get the best from your destination.
You can book tours and attractions from multiple devices and you will also find many interesting temporary and exclusive opportunities.
A website that is worth visiting.
Viator is a well-known website that offers more than 200,000 activities all over the world. You can organize in advance your trip to Italy and choose among the many incredible opportunities in the towns you are planning to go to. They offer unique experiences such as Air, Helicopter & Balloon Tours, Cruises, Cultural and Luxury Tours. Each experience they offer receive thousand of reviews both from Viator and Tripadvisor, so this can facilitate your selection.
They also claim to offer the lowest price guarantee and a 24/7 multilingual customer care.
Equipments and Miscellaneous
These are, in our opinion, the best travel guides ever!
You must have of them with you wherever you go. They offer invaluable tips about what to see, where and when to go and they also have a unique graphic which is very helpful to choose your itineraries.
Each section of the guide focuses on a particular region or area of the city you are visiting. There you have tridimensional and detailed neighbourhood maps for each section and sharp clear photos of every monument, church, and fountain.
You'll find what you're looking for quickly and you will never miss all the must things to see!
Be sure to buy the one about the town or region you are visiting and to bring it always with you!
Visit DK Eyewitness Store
Rocket Languages
If you want to learn a bit of Italian before your trip or if you are looking for a job in Italy, it would be a good idea to start learning the language a bit.
Rocket Languages is an audio guide that you can buy online for around and it is a very good starting point.
It is a friendly and engaging tool that will offer you the chance to understand and speak Italian quickly.
Rocket Italian Courses starts from less than a hundred dollars and offer free update for life, a 60-day money-back guarantee, 24/7 lifetime online access, forum and email support.
The starting course will take you from the beginner to the intermediate level with 132 hours of lesson time, 2240 phrases with voice recognition, 33 Interactive Audio lessons and 33 Language & Culture lessons.