The Renaissance Architecture takes some characteristics from Greek and Roman, was developed in Florence, Italy and spread in the whole of Europe.
Known as Quattrocento, The Early Renaissance in Italy, was dedicated to explore and establish the rules for the construction and adopted the influences of Classical details.
The characteristics of Renaissance Architecture can be noticed in the plan square, the symmetrical façade, the columns as the influence of Roman ones: Tuscan, Doric, Ionic, etc.; the arches semi-circular, the domes, the painting ceilings.
The Basilica di San Lorenzo in Florence, constructed by Brunelleschi, a typical character in Renaissance, is one of the most representative buildings for that era.
Read more on Italian Architecture.
Fond of Italian

Architecture?
Take a Virtual Tour Now!
Immerse yourself in the most significant places in our history.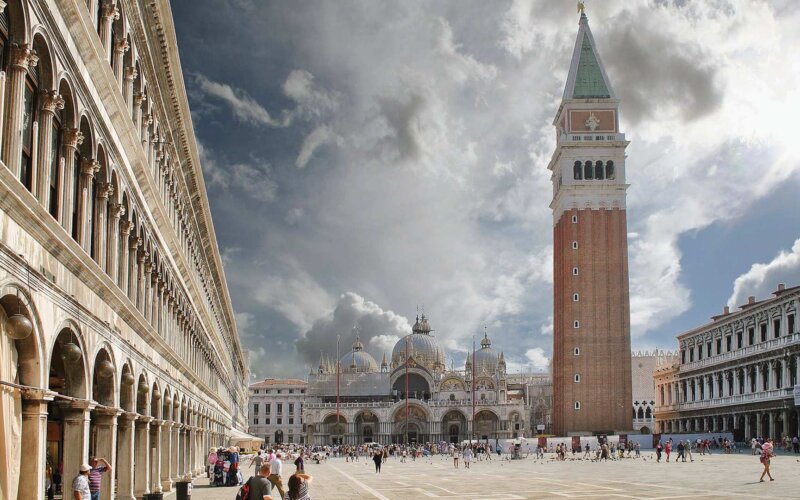 CHOOSE NOW YOUR FIRST ITALIAN ARCHITECTURE VIRTUAL TOUR
ROME - The Colosseum, Beasts & Gladiatorial Games
ROME - Imperial Forum Full Immersion
ROME - Rise and Fall
VENICE - Journey into St. Mark's Basilica, the Venetian Gem
VENICE - Once-in-a-lifetime Virtual Toure
MILAN - Duomo Cathedral and City Center Tour
FLORENCE - The Heart of Renaissance Florence: Duomo and Baptistery
FLORENCE - Highlights of the Uffizi Gallery
POMPEII - The City Frozen in Time
POMPEII - Discover Pompeii Hidden History with a Local
HERCULANEUM - Ancient Rome
SICILY - The Heart of Palermo
SICILY - Syracuse Virtual Tour
Page Under Revision
This page is under review and updating. Sorry for the inconvenience.
If you don't find the information you were looking for, do not hesitate to contact us. We are more than happy to assist you.
Or fill in the form below to get our updated travel tips.