Neoclassical architecture arises from the Late Baroque style or less known as Rococo, that was characterized by the opulence of ornamentation. The neoclassical style wants to return to Ancient Greece and Ancient Rome, reviving the Classical architecture. It aims to extend the Renaissance architecture, which replaced the contrast between light and dark (chiaroscuro) by blank walls and kept the identity of its parts separated. It lasted around a century (the 1750s – 1850s)
The neoclassicism is a robust international architecture, known academically as the best Roman model. It is characterized by the simplicity of its geometric forms, the use of columns, Greek and Romans details, plus the preference for blank walls,
It is symbolized by the Old Museum in Berlin, Sir John Soane's Bank of England in London and the "Capitol" in Washington, DC. Italy couldn't remain oblivious to this new movement that gained influence in England, France and spread to Germany, Russia and Spain.
Probably, the most significant influence during the neoclassicism was given by the architecture of Andrea Palladio with the masterpiece the Villa Capra "La Rotonda", located outside Vicenza, northern Italy. It is considered a World Heritage Site also known as La Rotonda, Villa Rotunda and Villa Almerico-Capra. The neoclassical architecture made a discovery of the genuine Rome interior, employing flatter, lighter motifs, sculpted in low frieze-like relief, medallions, vases or busts. The representative masterpieces in Italy include the Teatro Carlo Felice in Genoa, Pedrocchi Café in Padua, Canova Temple in Posagno, Luigi Cagnola's Arco Della Pace, the San Carlo Theatre and the church of San Francesco di Paolo in Naples, Villa Melzi on Lake Como, the Palazzo Tarsis and the Palazzo Belgiojoso in Milan, The Accademia Carrara in Bergamo, The Gran Madre di Dio Church in Turin and the Cistemone in Livorno.
Read more on Italian Architecture.
Fond of Italian

Architecture?
Take a Virtual Tour Now!
Immerse yourself in the most significant places in our history.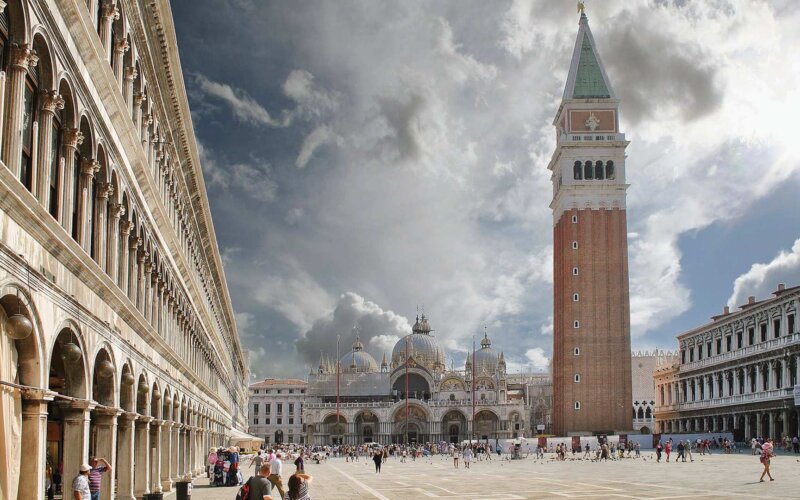 CHOOSE NOW YOUR FIRST ITALIAN ARCHITECTURE VIRTUAL TOUR
ROME - The Colosseum, Beasts & Gladiatorial Games
ROME - Imperial Forum Full Immersion
ROME - Rise and Fall
VENICE - Journey into St. Mark's Basilica, the Venetian Gem
VENICE - Once-in-a-lifetime Virtual Toure
MILAN - Duomo Cathedral and City Center Tour
FLORENCE - The Heart of Renaissance Florence: Duomo and Baptistery
FLORENCE - Highlights of the Uffizi Gallery
POMPEII - The City Frozen in Time
POMPEII - Discover Pompeii Hidden History with a Local
HERCULANEUM - Ancient Rome
SICILY - The Heart of Palermo
SICILY - Syracuse Virtual Tour
Page Under Revision
This page is under review and updating. Sorry for the inconvenience.
If you don't find the information you were looking for, do not hesitate to contact us. We are more than happy to assist you.
Or fill in the form below to get our updated travel tips.