Due to the persecutions that Christians suffered in ancient times, they used pagan symbols with Christian meanings so people couldn't recognize it to be related to religion or created their iconography such as the fish.
The art and architecture in Early Christian times, had mosaics, sculptures, catacomb frescoes; and then they specialized in Basilicas and Churches.
Byzantine culture came from the Roman Empire and was influenced by Medieval Architecture in the Justinian period. When Byzantine the Empire was at its peak, the architecture used domed basilicas, the mayor building from this era was the Church of the Holy Wisdom or Agia Sophia, whose construction took five years. Byzantine Style development was far more advanced from other buildings before, and more secure than any other to protect the city.
In the late Byzantine Empire, Architecture had more changes. The domes changed in appearance, becoming smaller and higher.
Byzantine architecture influenced Islamic architecture, and these influences can be seen in buildings from Syria and Palestine.
Fond of Italian

Architecture?
Take a Virtual Tour Now!
Immerse yourself in the most significant places in our history.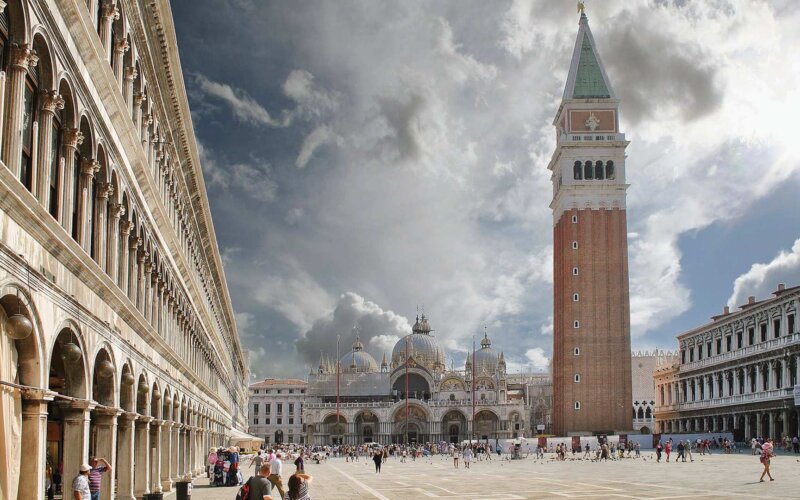 CHOOSE NOW YOUR FIRST ITALIAN ARCHITECTURE VIRTUAL TOUR
ROME - The Colosseum, Beasts & Gladiatorial Games
ROME - Imperial Forum Full Immersion
ROME - Rise and Fall
VENICE - Journey into St. Mark's Basilica, the Venetian Gem
VENICE - Once-in-a-lifetime Virtual Toure
MILAN - Duomo Cathedral and City Center Tour
FLORENCE - The Heart of Renaissance Florence: Duomo and Baptistery
FLORENCE - Highlights of the Uffizi Gallery
POMPEII - The City Frozen in Time
POMPEII - Discover Pompeii Hidden History with a Local
HERCULANEUM - Ancient Rome
SICILY - The Heart of Palermo
SICILY - Syracuse Virtual Tour
Read more on Italian Architecture.
Page Under Revision
This page is under review and updating. Sorry for the inconvenience.
If you don't find the information you were looking for, do not hesitate to contact us. We are more than happy to assist you.
Or fill in the form below to get our updated travel tips.