Are you fascinated about our charming country and want to buy a property here? Then, let us tell you that you have taken a good decision. Many international stars such as Leonardo di Caprio, Brad Pitt, Sting, George Clooney, Helen Mirren, Willem Dafoe did the same.
The Real estate in Italy includes selling and buying properties such as awesome villas with amazing views in the Tuscany region, splendid farmhouses in Sicily, modern departments in Rome or Milan and much more. Perhaps, you are thinking of moving to Italy to live, so you need to be well informed to get the right property for you. Here you can find some useful information.
Real estate companies
Real estate companies are the link between a person who wants to buy a house and the person who wants to sell it. In some cases, these companies buy a house and remodel or fix it if it is necessary, to sell it again. Other of their liabilities is doing advertisement for the house for rent or sale in the proper market to get the proper clients. And last but not least, perhaps the most important part of the role real estate companies play is that they decide how much the house is worth and if something must be changed or must be improved.
Real estate agent
The real estate agent is the person who takes care of the selling or of the offering of a house. Here there is a lot to know too. The first thing you must know before you do business with a real estate agent is that his/her mission is just selling. Don't say that you are new in town, because the real estate agent may get the advantage of it.
Mortgage
A mortgage is a kind of a loan where the person who asks for the loan must set his/her real estate property as a guaranty to get the money. The mortgage comes in different shapes and sizes, so be careful and investigate its advantages and disadvantages and choose the one that fits you the best.
Real estate in Italy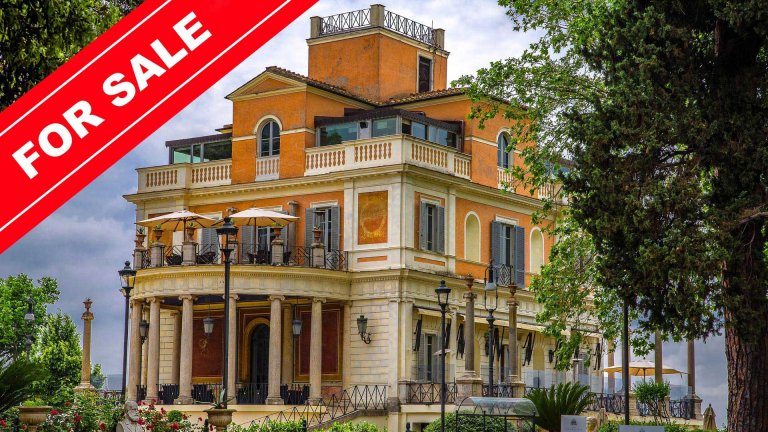 Currently, there are real estate agencies' websites or other directories which inform of properties to buy or rent for the different kinds of these such as lands, apartments, villas and so on. Visiting them you can find advice for properties in the cities such as Rome, Genoa, Milan, Sicily, Tuscany, Venice, among others. We have gathered some of these useful websites:
This is a useful section of a website that lists Real Estate in Italy. Here, you can find companies in this beautiful country. Also, real estate agencies can add their advice on this website. If you are looking for beautiful and comfortable country houses, apartments, vacation houses, luxury apartments, penthouses, etc. to buy or rent, then this will be a useful site for you.
THE LIST IS CURRENTLY UNDER REVIEW AND UPDATE
RomeHouses. It has announcements of apartments and villas to rent in Rome. They are eager to answer people's questions. If you are thinking to spend vacations in Italy, then you can find an apartment or house that suits your requirements with their assistance.
Realpointitaly. Here, you can find detailed and comprehensive information about properties in sale in beautiful Italy. This website is also aimed to assist you in the purchasing process, from the selection of the property to the purchasing of it.
Homesandvillasabroad. Here, you can find information about unique properties for sale in Italy. From a charming and modern villa in Tuscany to a rustic farmhouse in Umbria. It is a networking of estate agencies.
ToscanaHouses. It is a network of local real estate agencies in Tuscany and Umbria.
The aforementioned resources which are just a sample that can help you to find the right property. Before buying it, it is very important to know about the city or the town where it will be located, that is why you must read a lot of information about the place. We invite you to read comprehensive info about Italian cities in our guide.  
Page Under Revision
This page is under review and updating. Sorry for the inconvenience.
If you don't find the information you were looking for, do not hesitate to contact us. We are more than happy to assist you.
Or fill in the form below to get our updated travel tips.